MILLENNIUM
CASINO ACADEMY

"Leadership, Integrity and Establishment"
Since 2005

      Millennium Casino Dealer Academy was established in 2005 and soon became the premiere casino dealer trainer in the Los Angeles / Orange County areas. The founders of Millennium recognized the need for a truly professional and committed casino dealer training provider, and thus they set out to create an academy to meet that need and to emerge as a distinguished leader. Millennium adheres to professionalism and ethical standards while positioning itself as an integral asset for development in the Los Angeles casino industry.
      Since its founding, Millennium has operated as a highly qualified and reliable source while gaining the recognition of HR professionals and management of the Los Angeles casino industry. Over the years, Millennium has proudly been a conduit of accurate representation and information of employment opportunities and resource availability to both individuals and casino HR departments alike. The administrators at Millennium are constantly in dialogue with gaming industry professionals to bring about innovative programs that facilitate allocation of trained human resources. For trainees, this presents an invaluable, relevant and practical avenue for seeking employment. Millennium trainers are well informed and are constantly updated on significant changes in relation to table games dealing procedures.
     The training courses have been designed with attention to detail and dedication to meeting the professional standards and generally accepted practices of the Los Angeles casino industry. Millennium aims to deliver to trainees the tools and proper guidance necessary to achieve professional competence as casino card dealers. Millennium has designed highly specialized and practical training methods which deliver knowledge in a direct and concise manner for fast skills acquisition. The training is further enriched by a constant dialogue between Millennium staff and trainees, addressing significant casino industry developments and trends. This communication allows the individual trainee an insightful perspective into viable employment options and opportunity paths. Millennium aims at sharing as much beneficial and educational information for the professional development and furtherance of its trainees.
We offer training in:
California/ Asian Table Games Course

Any Individual Game or Combination of Games

Private Lessons (Saturdays & Sundays/ by appointment only)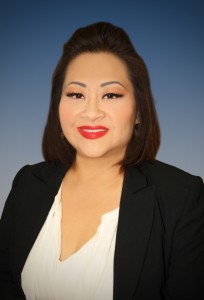 JENNIFER VO/FERNANDEZ
Director and Co-Founder
CALL/ TEXT US NOW:
(714) 793-7623 or (714) 715-0644